As expected, the latest assessment report of the Intergovernmental Panel on Climate Change (IPCC) Working Group 3, released on April 4, 2022, contains a mixture of bad news and good news.
The report reiterates what we've known for some time: the planet's temperature is rising due to the continued emission of greenhouse gases (GHGs). Net greenhouse gas emissions from all sectors have increased since 2010. Worse, the pledges made by countries during COP26 (the Conference of the Parties) as contained in their Nationally Determined Contributions will not be enough to keep the Earth's temperature below 2°C, much lower from 1.5 ° C. These temperature targets are embodied in the Paris Agreement because if we exceed them, there will be incalculable damage and losses to both natural and human systems.
According to the Intergovernmental Panel on Climate Change (IPCC) report, if we are to survive in a world two degrees warmer, deep, drastic and even immediate cuts in greenhouse gas emissions are inevitable. If these reductions materialize, global greenhouse gas emissions should peak by 2025, and we could achieve net zero emissions by 2050 (for 1.5 degree warming), and 2070 (for 2 degree warming). These are lofty ambitions, and it can be argued whether the global community will be able to muster the audacity and unity to even attempt it.
On the plus side, GHG mitigation technologies are available, and policies are gaining momentum. For example, the costs of many low-emission technologies have fallen continuously since 2010. Overall, there is a need for a transition to ultra-low or zero-carbon energy such as renewables, demand-side measures, and efficiency improvements.
The report also indicated that there are mitigating opportunities for all sectors. In cities, mitigation can be done by reducing or changing energy and material consumption, and by enhancing carbon uptake and storage. For the transportation sector, low-emissions electric vehicles have the greatest mitigation potential based on their life cycle. Forestry and other land-based measures such as protecting and expanding forests can also provide significant reductions in greenhouse gases.
Philippines emissions are less than half a percent of global emissions. Some may use this fact to argue that we should not be concerned with mitigation activities and focus on addressing our weaknesses. However, we must demonstrate our commitment to reducing greenhouse gas emissions precisely because we are one of the most vulnerable countries. By taking action, we are expressing our solidarity with the rest of the global community in the fight against climate change. Then we will be able to challenge the biggest emitters to do more to reduce their emissions. Most importantly, by reducing our greenhouse gas emissions, we are pursuing the benefit of our future generations for a more livable planet.
The three science groups of the Intergovernmental Panel on Climate Change have spoken, and their message is clear: Climate change is a clear and present danger. Work is required. right Now.
Rodel Lasko is one of the authors of the Sixth Assessment Report of Working Group 2 of the Intergovernmental Panel on Climate Change. He is the Executive Director of the OML Center, an organization dedicated to discovering solutions to climate change adaptation (http://www.omlopezcenter.org/).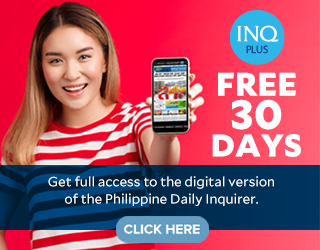 read the following
SUBSCRIBE to INQUIRER PLUS to access The Philippine Daily Inquirer and over 70 titles, share up to 5 widgets, listen to news, download early until 4am and share articles on social media. Call 896 6000.
Tags:
For comments, complaints or inquiries, contact us.