THere's the idea that the best stories are elsewhere, but we actually have great stories on our doorstep. I was born in Birmingham I lived here most of my life. I've traveled for work, but I'm from Brummie all the time and love to party where I come from. Taking pictures allows me to connect with people, amplify their voices, and challenge the narrative.
I first photographed MAF, who runs the Digpeth Women's Boxing Club, in 2018 for my project People, place and sport. When I came back in 2021, she had a baby and we talked about tiring motherhood and our passion for sports and photography. Then there is her day job. She studied law at university, majoring in human rights, and previously worked as a police officer.
She has such an aura – of absolute strength in character. Comes through the picture. She was very comfortable in front of the camera. As a South Asian Muslim woman, she is passionate about introducing women into boxing, not only for the physical elements, but also for mental health. boxing It's a tactical sport: it's not just about getting hit. It can give you a sense of community.
However, the only images we see of female athletes in the mainstream media are those of elite female athletes. At the level of roots, there are people of all shapes and sizes. She could be 70 or 80 and still participating, a South Asian woman or a young black man. This popular participation would not happen without people making their time for nothing. Most coaches are volunteers: they don't get paid but they train athletes who may reach elite levels.
I grew up playing sports – you name it, I played sports. When I was 16, and I was playing West Bromwich Albion girls' soccer, I broke the anterior cruciate ligament in my knee. I underwent surgery but broke off again, prompting me to fulfill any sporting ambitions. I went on to pursue a degree in mixed media, which included photography, and it became a natural way for me to further explore my passion for sports.
I always shoot in a movie. Something magical happens between clicking the shutter and developing the prints – something I'm not a part of. A lot of work happens before you start taking pictures. Involve the people I take photos of, whether by including interviews with them, or making group photos and asking them how they would like to share their story. People respond positively and begin to relax. They are often people who are not used to being in the spotlight.
When I take pictures, I am very calm. I want people to feel comfortable. If they're still worried, get them to think about what the picture is. For this project, this was: What does this sport mean to you? We'll talk about those things in between shots, but in the quiet moments when I'm shooting, thinking about it helps them.
Some of the exhibitions of my work are in recreation centers and others outside in a park, because accessibility – and who sees the art – is important to me. We return the photos to the public places where the photos were taken. The comments I get are often about feeling appreciated and represented: We don't tend to see 20 photos of people in public. Growing up, I never saw any pictures of South Asian or Punjabi girls doing sports. I am trying to correct this balance.
Jaskert Bora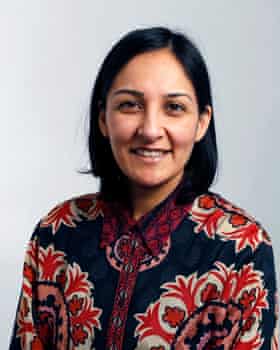 Boy: Birmingham, 1985.
trainee: BA (Hons) in Communication, Culture and Media, Coventry University.
Effects: Rinky Dykstra, Diane Arbus, Sheila Kumari Borman, Rinko Kawauchi, Jenny Lewis
high point: "Finding a new purpose in my photography in 2020 when I started working with the Birmingham Women's Refuge Crisis Center and then created the Birmingham Lockdown Stories project. This led to my winning in BJP Portrait of Britain . Award – And the Birmingham Museum and Art Gallery acquired 12 of my portraits."
low point: "I don't understand how to navigate the art world in my twenties."
Most important tip: "Work on adding positivity to your community and yourself."